2019 Peach Jam DMV 16u Standouts
The Peach Jam, Nike's EYBL club finale brings out the best of the best each year under one roof. NBA stars such as Kevin Durant, LeBron James, Russell Westbrook and Blake Griffith make their way to back their favorite teams with many of the players having their sights locked on a professional career themselves. The event draws massive crowds with hundreds of college coaches eyeballing some of the top talent in the nation. With the NCAA cutting the July viewing period to only one weekend, the Peach Jam is the hottest ticket around for summer club basketball. The DMV had all three of their teams in with BWSL, Team Takeover and Team Durant all qualifying for the Jam. I sat back through the entire show focusing on the 16u division while rocking my old school Rare Essence mood music. These are the DMV players that made a statement at the Jam.
Peach Jam DMV 16u Standouts
Jakia Robinson - Team Takeover - 6'5" - Guard - 2021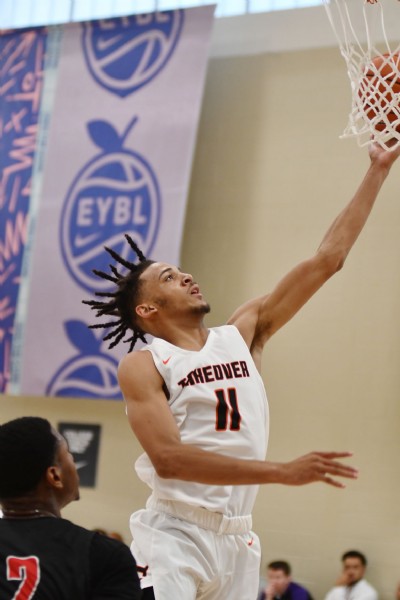 Jakia jumped on a wave walking through the door and rode it all the way to the finals. His mid range game was automatic with a high degree of difficulty on most of his shots. He shot 50% from the field and 53% from beyond the arc. Jakia nearly willed Team Takeover to the championship game with a 28 point double overtime performance before falling short to Team Griffith.
David Jones - Boo Williams - 6'5" - Shooting Guard - 2021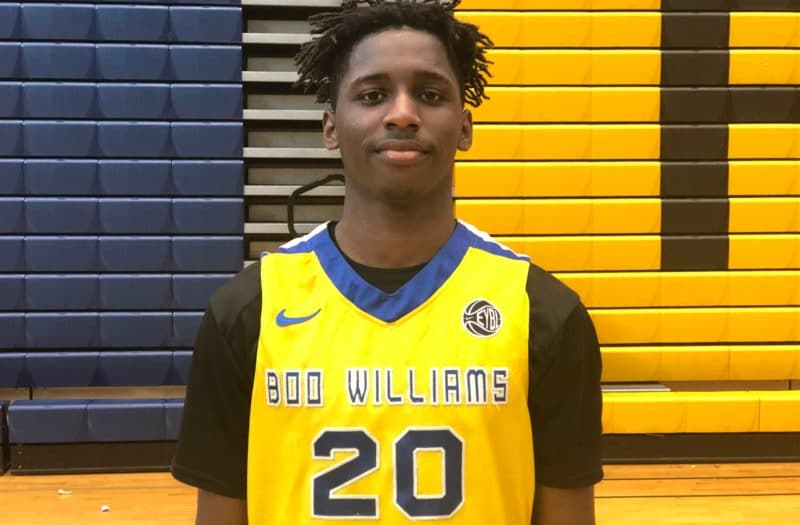 (Photo credit Prep Hoops)
Jones was putting the shots up and he got results to the tune of 21 points per game. He did the dirty work as well as the Peach Jam leading rebounder grabbing nearly 11 boards per game. He showed that he can stretch the floor hitting multiple shots from the three over the weekend. He had double-doubles in two games with a 26 point 11 rebound game against the eventual champions Team Griffith.
Rodney Rice - Team Durant - 6'3" - Point Guard - 2022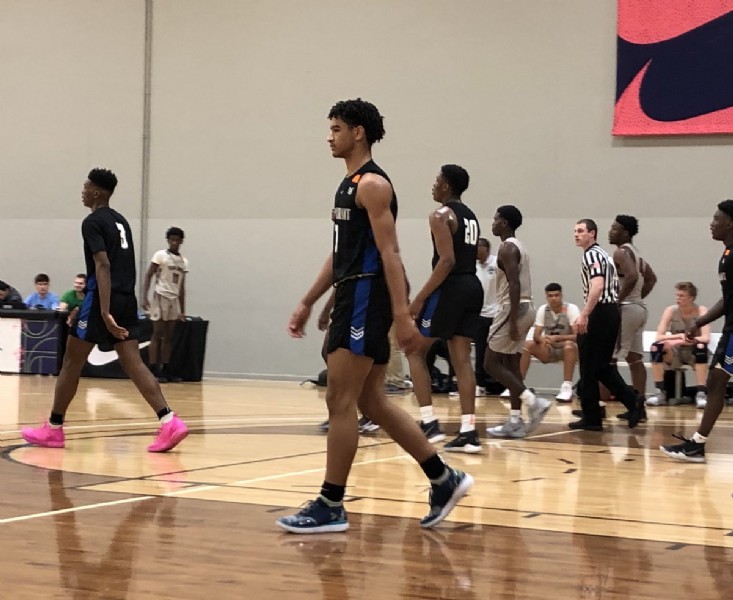 Rice led Team Durant with 12 points per game and had a game high 16 points against U-Play Canada. He was impressive attacking the basket and finishing tough shots but, he kept the defense honest with his ability to score from beyond the arc.
Devin Savage - Team Takeover - 6'5" - Wing - 2021
Devin is a big reason Team Takeover was in the championship game. His sharpshooting ability helped erase a 14 point second half deficit to Team Durant as he hit three 3-pointers in the closing minutes helping TTO secure the overtime victory. This game had a subplot as both teams are from the DMV and Team Takeover was looking for revenge from a loss earlier this season in Atlanta. It was only fitting that the game took place in the hometown of James Brown, the Big Payback.
Terrence Butler - Team Durant - 6'7" - Wing - 2021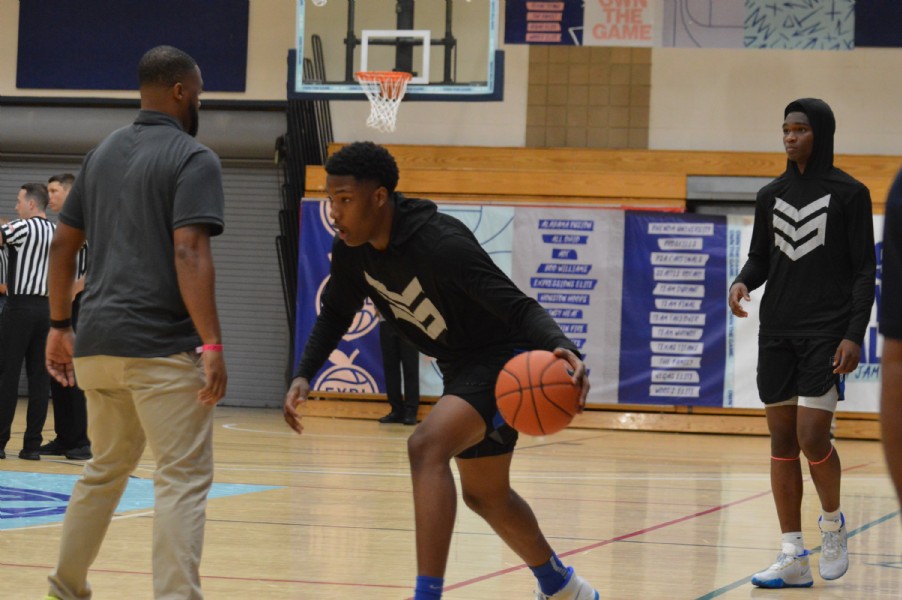 Terrence showed an impressive midrange game with his shot and attacking the rim in game one against U-Play Canada. Defensively he guarded every position on the floor effectively eliminating his player as a scoring threat. He shot a staggering 72% from the field and led Team Durant with six boards per game to go with 11 points. The U-Play Canada game was initially ruled a forfiet as both teams showed up in their black uniforms, the mix up had both teams playing back to back games the next morning with little rest.
Knasir "Dug" McDaniel - Team Takeover - 5'10" - Point Guard - 2022
Dug was like a little Magic Johnson on the court. The freshman has a nice handle and the vision of a seasoned veteran and was able to repeatedly find his teammates in scoring position. He has a soft touch from the field and makes defenders pay for backing off of him. He had 11 points against LivOn/Fleur De Lis as he got to the basket at will going 4 for 5 from the field.
Jaylani Darden - 6'4" - Boo Williams - 6'4" - Guard - 2021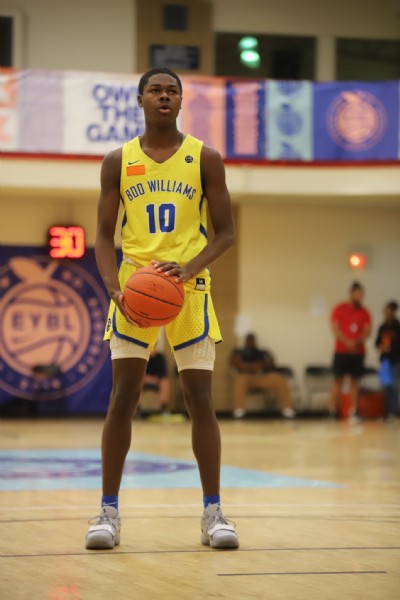 Jaylani was a terror on the defensive end tallying almost four steals a game. His work was notable in his all around effort logging a consistent 8 points, 5 assists and four steals. He had his best game on day one scoring 12 points while shooting 62% from the field as BWSL went down to the wire beating Georgia Stars by 2 points.
Bennie Williams - Team Takeover - 6'8" - Wing - 2021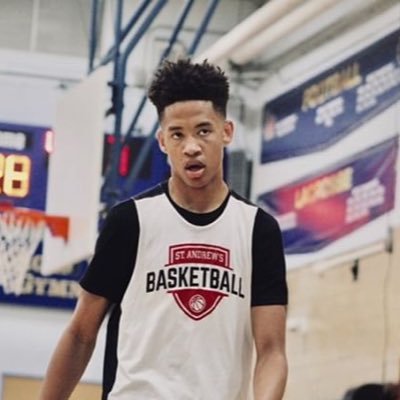 At close to 6'9" Bennie was a matchup problem for everyone. This was especially true with him shooting 66% from beyond the arc and finishing plays well above the rim. He was consistent throughout averaging close to 10 points and 5 boards per game. He stepped his game up against Team Final scoring 15 points while missing only one shot in the game, he added 8 boards six on the offensive end.
Jayden Epps - Boo Williams - 6'1" - Point Guard - 2022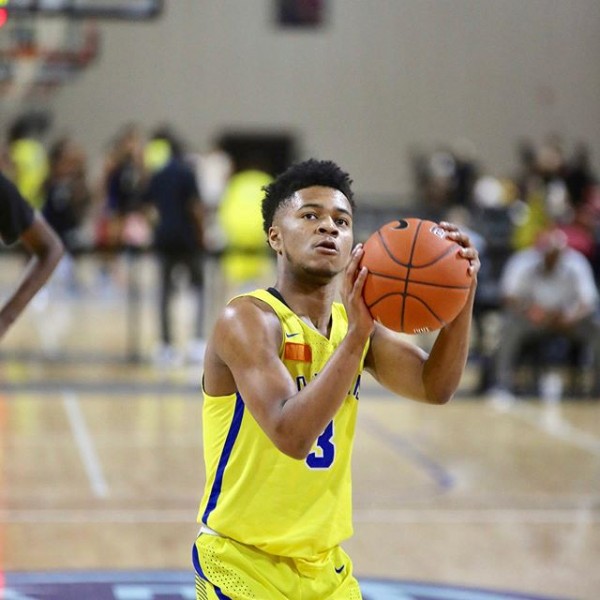 Jayden is another talented point guard in a loaded 2022 class. He averaged 5 assists per game and dropped 15 points per game for good measure. He has a quick first step which he shows when playing off the ball. He shot the ball well in their loss to eventual champions Team Griffith shooting 75% from the three in route to a 20 point night.
Jaylen Warley - Team Durant - 6'5" - Combo Guard - 2021
Jaylen was consistent across the board each game averaging 9 points, 4 boards and 4 assists for Team Durant. He stood out dropping five dimes and against Neo Tru-Game while spending much of the time at the point. He also had 7 boards to go along with 7 points. He was able to use his strength to get to the basket and finish against smaller guards.
Eirk Reynolds - Team Takeover - 6'4" - Combo Guard - 2021
Erik was one of the quickest player in the building with the ball in his hands. He averaged 9 points per game but, was able to make a play whenever Team Takeover needed one. As TTO found themselves trailing early in every game, Erik was able to come in and add an instant change of pace and a scoring punch. He had huge games against Mean Streets and PSA Cardinals scoring 17 and 14 points respectively.