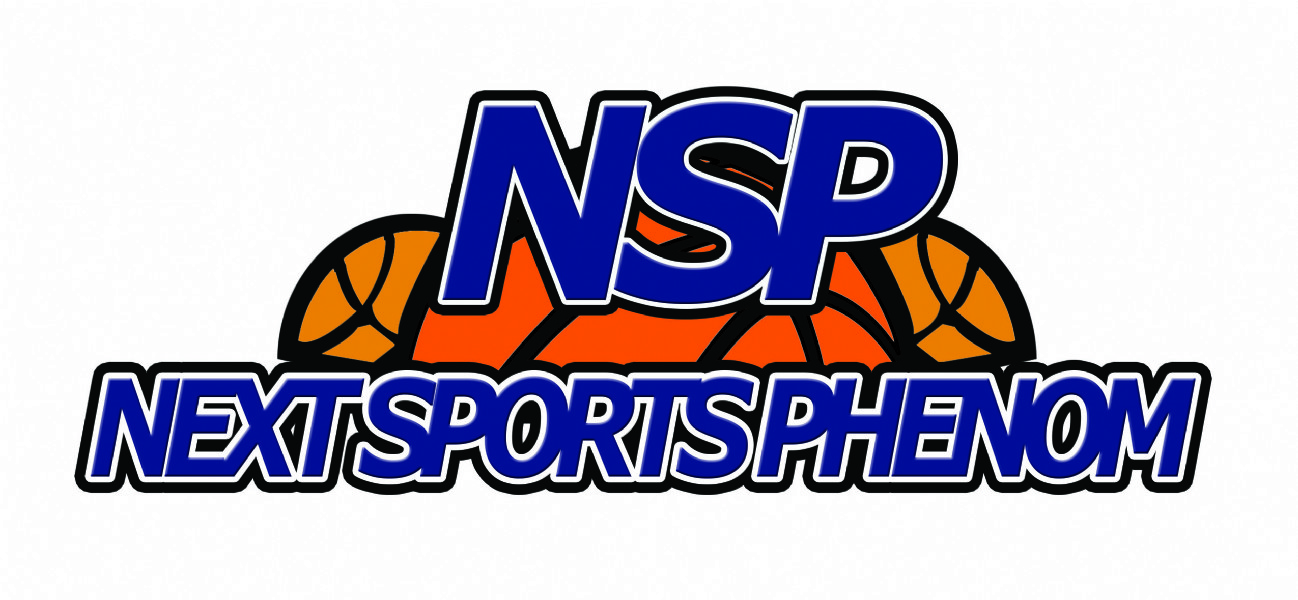 HELLO 2015-16 SEASON
This is a community based blog were the Next Sports Phenom contributors report on games that they attended. Sometimes it may be a quick shout out to playes with a final score, other times it will be a full article with a detailed description of the game. Visitors are encoraged to bookmark this page and check back daily for updates as the season goes on. Game reports can be sent to nextsportsphenom@gmail.com. Follow @tinkbutler on twitter for play by play tweets of NSP attended games.

Note: Running blog may contain some statistical and spelling errors. Please email for any corrections. Feel free to leave comments below.

---
MASSACRE IN DC
St. John's 66 vs Good Counsel 45
Washington, D.C.
1-2-16
The game was even at the tip, but two seconds later Aisha Sheppard was at the rim for a bucket and a 2-0 lead which St. John's never relinqushed. With many experts having seen the WCAC as a two team race between Paul VI and Good Counsel, the Cadets have put those predictions on hold. St. John's dominated Good Counsel from start to finish led by junior Aisha Sheppard's game high 24 points and Kayla Robbins (Michigan) who added 18 points. Good Counsel kept the game close in the first quarter as both teams struggled early to find their groove and St. John's led by only 3 points after the first period 12-9. Sheppard scored 5 points in the quarter and junior NiyaBeverly added 4. In the second quarter the Falcon's junior Lindsey Pulliam heated up scoring 10 of her teams 14 second quarter points, unfortunately the Cadets drew a lot of energy from the sold out home crowd and put up 25 points of their own in the second to take a 37-23 lead into the half.
During the break St. John's devised a play to slow Pulliam down and the Falcon's obliged as Pulliam who led the team with 15 poins only had 3 in the second half and the Falcon's didn't look to get her the ball much. With the game within reach at 47-36 to start the 4th, the Cadets went on a 19-9 run using a pressure defense that generated 29 turnovers for the game to finish of Good Counsel with Sheppard and Robbins scoring 18 of the 19 points in the period. In the end it was St. John's celebrating on their home court with a decisive 66-45 victory.
by: Tink Butler Next Sports Phenom
| | | |
| --- | --- | --- |
| Aisha Sheppard | | Kayla Robbins |
| Lindsey Pulliam | | Maya Riley |
---
12-10-15
Bishop Ireton 60 vs St. Mary's Ryken 59
Bishop Ireton showing that they will be a player this year in the WCAC pulls out a spectacular one point win over conference rival St. Mary's Ryken. The Cardinal pulled out to a 19-14 first quarter lead behind star freshman Akunna Konkwo who led the game in both points and rebounds with 24 points and 20 boards and went into the break with a 30-26 lead. The Knights, looking for their first win of the season, came roaring back and tied the score off of a Jakayla Brown (team high 23 points) basket to the 3rd quarter. Ireton eventually pulled it out with Konkwo, Michelle Montgomery (10 points) and Lyrissa Deans (9 points 6 boards) leading the way. Ryken got 14 points from Tyra Combs and 10 from Deja Ford (College of Charleston) in the loss.
by: Tink Butler Next Sports Phenom
---
Art Turner Memorial Classic
12-4-15
St. John's (DC) 63 vs Christ the King (NY) 47
Aisha Sheppard wins MVP with 17 points as the Cadets never trailed in the game winning by 16. Kayla Robbins (Michigan) added 16 points in the win and Niya Beverly and Sarah Overcash (Illinois) scored 11 each.

Paul IV (VA) 54 vs Boyertown (PA) 22
The Panther's used a smothering defense to overwhelm Boyertown. They had a balanced scoring attack led by game MVP Amira Collins, Ashley Owusu and Raven James who all scored 11 points a piece.
12-5-15
Thomas Edison (VA) 63 vs St. Anne's Belfield (VA) 52
Edison took off to a 21-9 first quarter lead and never looked back as they defeated St. Anne's Benfield 63-52. Jada Graves (Charleston) led the way with 19 points and the game MVP. The Eagles Raven Moses added 15 points in the win, while Megan Hendrick and Freshman Carole Miller scored 10 each.
Archbishop Spalding (MD) 68 vs Stonewall Jackson (VA) 51
Stonewall Jackson playing without star Genesis Parker were outmatched by MVP Victoria Reynolds (21 points) and a full strength Cavalier team. The Raiders Megan Callahan scored 21 points in the losin effort.
Sanford (DE) 65 vs Miller School (VA) 33
Life Center (NJ) 59 vs Elizabeth Seton (MD) 52
Elizabeth Seton started hot against Life Center using their speed to create a 10 point 2nd quarter lead but found themselves down 28-23 at the half. Jaylen Hines (13 points) and Adrianne Hagood (12 points) led the way for the Roadrunners who could not get any closer than 4 points before losing 59-52.
Boyertown (PA) 59 vs St. John's (DC) 50
In what would be considered the upset of the tournament Boyertown (who had been blown out by Paul VI on the previous day) defeats St. John's. The Cadets were led by their leading scorer Aisha Sheppard (17 points) but failed to get double figures from any other player while struggling to contain the Boyertown cutters.
Newman Goretti (PA) 75 vs Walt Whitman (MD) 37
12-6-15
Life Center (NJ) 40 vs Georgetown Visitation (DC) 31
Georgetown Visitation playing without star Maddie Reed (shoulder) gave a valiant effort against one of the nations perenial top teams. Maeve Carroll delivered an MVP performance with20 points in the loss.
Seton Keough (MD) 57 vs Archbishop Carroll (DC) 15
Archbishop Carroll playing with only five players had no chance against the Gators who were led by MVP Sara Minnis.
Newman Goretti (PA) 57 vs St. Francis (MD) 39
Newman Goretti has had the DMV's number for the past few years and this time the victim was St. Francis. Mia Davis 12 points 15 boards and Tyeisha Smith (Seton Hall) led the Panthers in the loss.
Good Counsel (MD) 61 vs Spring Ford (PA) 40
Good Counsel turned a close game (4 point halftime lead) into a blowout victory. Lindsey Pullium led the way with 22 points and the game MVP and freshman Chloe Chapman added 9 assists to go with her 7 points.
Paul VI (VA) 65 vs Sanford (DE) 38
After enjoying a lopsided victory the day prior against Miller School, Sanford had a rude wakeup call facing national top 5 Paul VI. The Panthers used a smothering defense to create 23 steals many times not letting the Warriors past the half court stripe. Ashley Owusu's 21 points gave her the MVP award while added Kate Klimkiewicz 14 points and Raven James 10 points in the win.
McDonogh School (MD) 51 vs Bullis School (MD) 29
Taleah Dixon earned the game MVP with 13 points also Aleah Nelson got into double figures with 11 points. Bullis was led by Malu Tshitenge in the loss

by: Tink Butler Next Sports Phenom
---
12-8-15
Mount Vernon 49 vs. Friendly High School 24
It was a night of "firsts" for many. Coach Porche Grant, Head Coach of Friendly High School a first time Head Coach. India Thomas, Head Coach of Mount Vernon High School, a first time Varsity Head Coach. The Seniors of Mount Vernon HS, their last first game of their High School Career.
The first half seemed to pretty much contain both teams in the scoring column. The half time score of 18 - 13 seemed to be a low scoring half. Friendly was hanging tough with Mount Vernon who has a team of shooters. Shayla Wilkey (Senior) appeared to be all over the floor for Friendly and was able to cause Mount Vernon to turn the ball over. She flashed middle, she played good in your face defense, and used her teammate's screens to get some good open shots, and this is why she had all 10 of her points in the first half. Mount Vernon didn't know how to handle such an athletic guard.
The second half, some adjustments were made and Mount Vernon was able to contain Shayla, but that is when Tyonna Edmonson (Senior) was able to score in transition. Tyonna had 6 of her 10 points in the second half (all in the fourth quarter) as she never gave up and hustled on both ends of the floor.
In the second half, Chanise Ray (Senior) for Mount Vernon was able to force several turnovers to help push Mount Vernon to a larger lead. Her leadership on the floor helped the younger players get in position and run the floor much better the second half. Mount Vernon was able to start the half with a 13-0 run and they never looked back. Ebony Bordley (Freshman) for Mount Vernon is the youngest on the team and was able to quickly get the ball in transition on assists from Chanise (game high 8 assists) and Score. Ebony had 6 of her 7 points in the 3rd quarter. Better rebounding from Susannah Anderson (sophomore) and fast break layups by Elisa Soloman (Senior) helped with the run. Susannah's game high 12 rebounds along with her 8 points and Elisa's 10 points, poised a young Mount Vernon team to secure the win. Every player for Mount Vernon was in the scoring column for the game and India Thomas has a lot to be proud of.
Afterwards I was able to catch up with a few players:
Tyonna Edmonson for Friendly thought the game wasn't their best. She is hoping to improve on hustling and securing more rebounds. She plans on working harder for Coach Grant and will continue to improve.
Shayla Wilkey from Friendly indicated she wanted to communicate better, being a leader on the team, she is willing to come out of her comfort zone and play harder and communicate. She currently has offers from Gilford, Frostburg and Mercy Hurst.
Ebony Bordley from Mount Vernon liked the feel of the game. She admits she has a lot to learn, but she feels she is a "leader to all freshman". She would like to improve on finishing her layups and working hard in practice.
Coach Porche Grant of Friendly said she was disappointed in how her team came out the second half. She felt they were hanging with Mount Vernon the first half and then things started to unravel. She knows she has a lot of work to do, but she is pleased with how her Seniors are trying to lead. Over the next week, she plans to work on rebounding and sharing the basketball. She said that Mount Vernon showed her how they protected their home floor, that is something she wants to instill in her kids as their next game is a home game.
Final Score: Mount Vernon 49, Friendly 24
Mount Vernon: B. Nixon 2 pts, N. Soloman 3 pts, E. Soloman 10 pts, C. Ray 4 pts, 8 assists, S. Anderson 8 pts, 12 rebounds, B. Smith 4 pts, E. Bordley 7 pts, K. Bethea 5 pts, D. Wilder 6 pts
Friendly: C. Sewell 4 pts, S. Wiley 10 pts, T. Edmonson 10 pts.
by: NSP Contributor
---
12-4-15
Northwest 60 vs. Wooton 53
Wooten loses their opener in a close game to Northwest. Zoey Goldberg led Wooten with 12 points ans Aliya Rahman had a solid performance adding 10 points in the loss going 3 for 4 from the 3-point line with 6 rebounds. The young team is playing together for the first time after graduating five starting seniors from last season. This should be an exciting bunch to watch as they start to gel and play together more. Northwest was lead by Alexis Mack (18 points) and Daija Black (15 points) in the win.
by: NSP Contributor

---