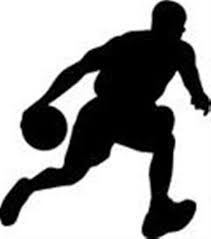 THE BOYS ARE HEATING UP FOR JULY
Year after year the DMV is deep with talented basketball players, this year is no exception. You expect the usual suspects to be good; Team Takeover, DC Premier, Boo Williams, DC Blue Devils etc., but there is also another wave of teams making noise like Team Melo, New World, Team Loaded, 6th Man and the like. Then it never fails, a pop-up team will emerge with a loaded team for a one and done season. Conventional wisdom says that if you want to have a guage of which programs will stand the test of time, look at the younger aged teams in an organization. Heading into July Next Sport Phenom will look at the 2021 class and one of the hottest teams heading into July DC Premier 2021.
The race for the top 2021 boys team in the DMV started out being between Team Takeover, Havoc City Elite and New World, but things have changed drastically with the emergence of DC Premier. The roster, already loaded with talent with wing/posts Kenneth Mckoy and Jarell Roberson, sharp shooters Zion Russell and Josh Jackson. They also sported a balance of athleticism with Stalin Oaks, Antoine Jacks and the super athletic James Gross along with William Rivera. The crew coming together in February have been able to hold their own while playing up for the first half of the season before the addition of Wesley Peterson. At 6'2" Peterson joined the team and made an immediate impact with his deep threat ability and versatility to play both inside and out and with his addition DC Premier was able to get a seat at the dinner table with the "big boys" winning over 20 games in three months. However, DC Premier's Youth Director Tony Wilson did not stop there, in May he added 6'4" Terrence Butler, a wing capable of playing multiple positions and it didn't take long for the word to travel as they entered their first tournament with Butler, DC Premier walked away with the championship trophy in DMV Elite Memorial Day Weekend Tournament while playing up a grade against some of the regions elite teams. As one reporter put, with the addition of Butler "the balance of power has shifted".
The victories, however, didn't come without tragedy as DC Premier lost two of it's top scorers to injury during the DMV Elite tournament. Zion Russell (back) and Wesley Peterson (wrist) both suffered injuries that whould have them miss games. The team, however, held their own in the following tournament without the pair, and collectively showed extremely will in New Jersey at a Big Shots event. In fact the team has only lost one game since finalizing its roster and that was to a high school team. DC Premier currently has won over 30 games since coming together and is undefeated in the month of June, making them arguably the hottest team in the DMV heading into July. The team hits the road again to kick off July in one of the nations most prestigeous middle school events; the Under Armour Middle School Invitationals at Lake Point which is to be held at Carterville, GA June 30-July 3. Russell is back at full strength, however, they will still be without Peterson who will miss another couple of weeks as his wrist heals. Speaking to Coach Chris Douglass he stated that Peterson will be missed, but the team is still solid and we make no excuses, he credits their success with team chemistry, "the kids get along well with one another and there are no egos" says Douglass.