TURF WARS SUMMER LEAGUE
James "Boogie" Washington kicks off the first major DMV summer league that we've had in years for girls basketball with the DMV Turf Wars. Teams both high school and club matchup on Mondays, Wednesdays and Fridays at Anacostia High School in Washington, D.C. What makes this league unique is that the schedule is fluid so matchups can be determined based on each teams strengths. Also they add play by play announcing and a DJ for entertainment. Printed stats by Legit Sports is a nice touch as everyone cover the games and to track season statistical leaders. Planned expansions to the league are underway to include an all star game and more events into the fall.
Teams that have impressed so far:
Next Sports Phenom hasn't seen every team in action yet but, there have been several teams that look very impressive and I'm excited to see ho they all fair in head to head matches.
New Hope Academy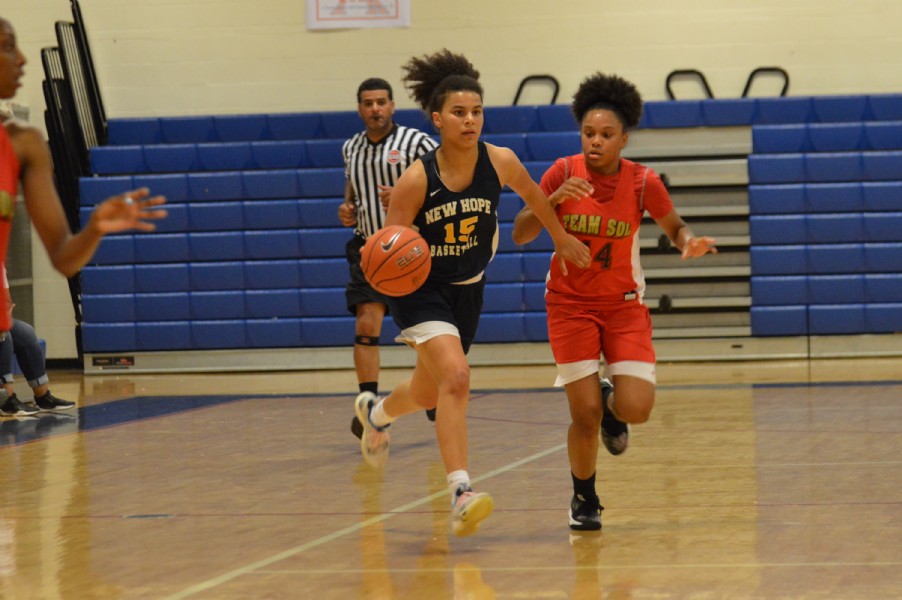 Tara Cousins
New Hope finished the high school season as the top team in the DMV according to Prep Girls Hoops and they have been impressive in this league going against AAU level teams. They have added super freshman Kennedy Fauntleroy to their roster from Rock Creek Academy and are getting solid inside play from center Deja Bristol. Guard play has been a staple for Sam Caldwell and it continues with Tara Cousins, Ann Porter and Lore Porter.
Maryland Lady Terps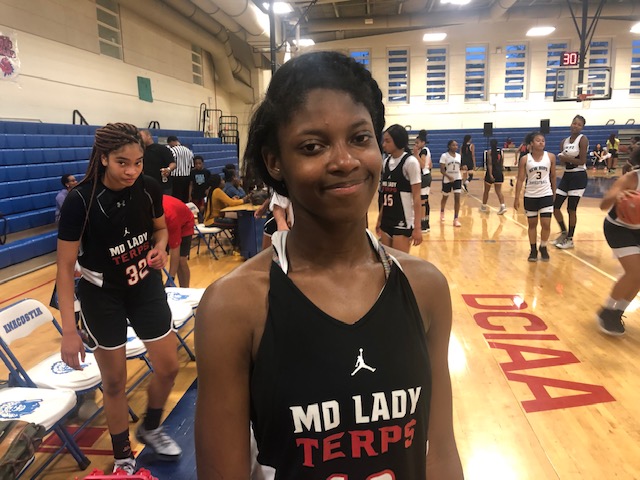 Dasia Townes
The Terps have done an amazing job with rebuilding their roster and rising to the elite level once again on the DMV and national scene. Star players like Skylar Treadwelll (Seton Hall) and Dasia Townes lead the way with their lenth and ability to shoot and attack the basket. Defensively point guard Hope Evans is one of the best players around also Charia Roberts and Taylor Webster are division one level wings that can get it done. They done have a true post player but, they have fire power across the board.
Team Sol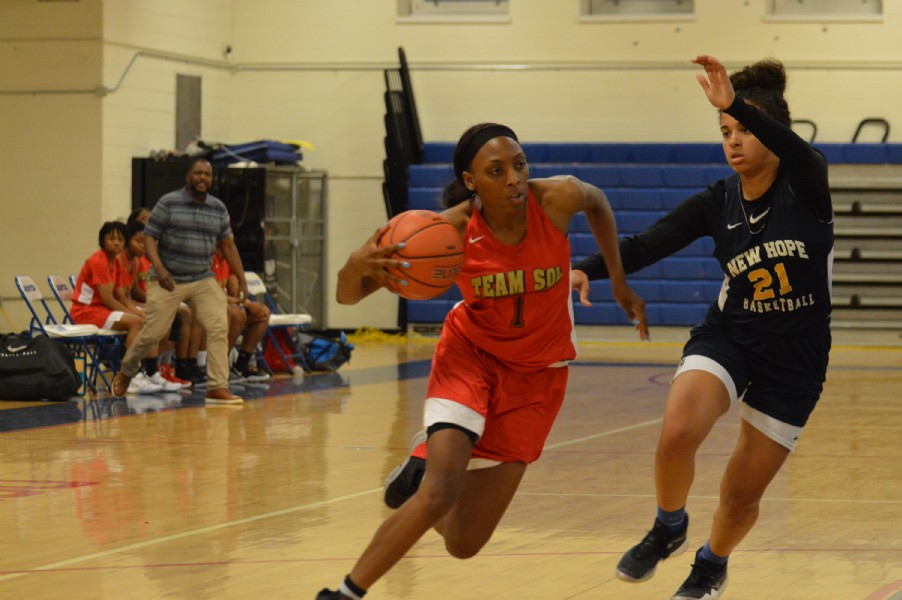 Gianni Boone
The organization that Reese built is alive and well. Gianni Boone has emerged and is finally getting a chance to show off her true potential in leading the way for Team Sol. I have also been impressed with the play of Zanai Barnett and Kensley Benjamin.
Team Prime (Red)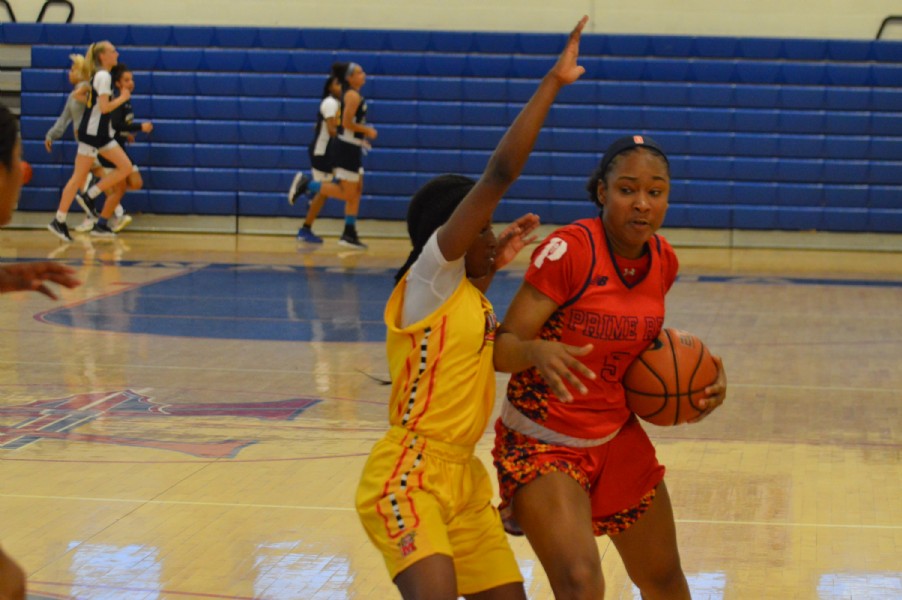 Kara Dandridge
This team has talent across the board. Eleven players who can all be major contributors with any high school team in the country. I loved watching Jaylen Brown and Kara Dandridge two of the most athletic players in the region run the floor in transition. Channing Williams shot the ball well from the three and as a 2023 has a lot of promise for high school. Add the length and athleticism of 6'3" Jaida Belt and you have a team that will do some damage this July on the UA circuit.
Maryland's Finest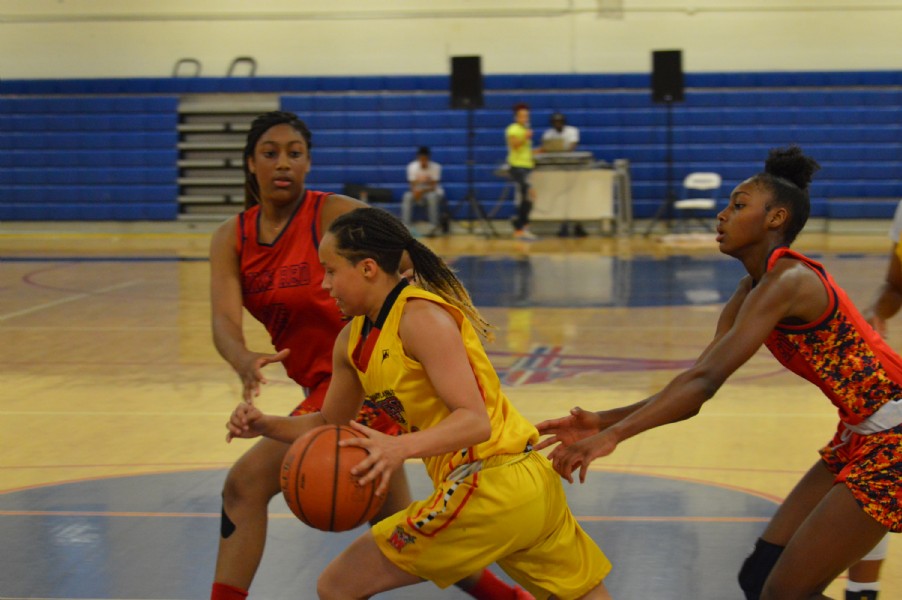 Dakota Jones
Regina Walton was one of the top perimeter players on the floor and shot the three well. The Finest look solid across the board and may have been missing a couple of key players when I saw them. Still with Dakota Jones and Kalea Wynter playing at the level they played this team will do fine in July.
Thanks again to Boogie Washington for putting together such a tremendous league and Next Sports Phenom will continue to support the season.