SHE GOT GAME CLASSIC 2017 2018
A Man of His Word
Riverdale Baptist School
January 27, 2018

Winter in the DMV is subject at times to some harsh weather conditions that affect game schedules. Most of the times games are rescheduled to later dates and then there are times when games are just cancelled all together. Most of the time this happens when there's a multi-team tournament when logistically it's impossible to reschedule all or even any of the games. Teams, players and fans are at a loss in these instances, which was not the case with the She Got Game Classic, one of the largest tournaments in the country. The 2017 SGGC, however, ran by the old postal oath that "neither snow nor rain nor heat nor gloom of night stays" would stop the the games from being played. After a massive snow storm swept the eastern seaboard causing most games not only in the DMV but the entire east coast to be cancelled, tournament director AD Fairnot, made a mad overnight scramble finding multiple alternate locations for games to be played to avoid cancellations. Another logistical nightmare for AD and his staff was that many teams under weren't able to play at all that day due to state school closing rules. SGGC, didn't stop at finding alternate locations to play but, they also arraigned for multiple alternate dates keeping its promise to teams that were able to return to play would get to play.


Final stand of the 2017 She Got Game Classic showcased the tournament's remaining four games.

Westlake (MD) 61 vs Howard Tech (DE) 47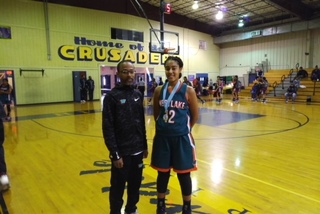 Jasmine Gholson

Jasmine Gholson led the way for the with 19 points, #44 Leah added 14 as the Wolverines win by double digits. Howard Tech's #21 Kayla R had 21 in the loss.

Frederick Douglass (MD) 51 vs Appoquinimink (DE) 57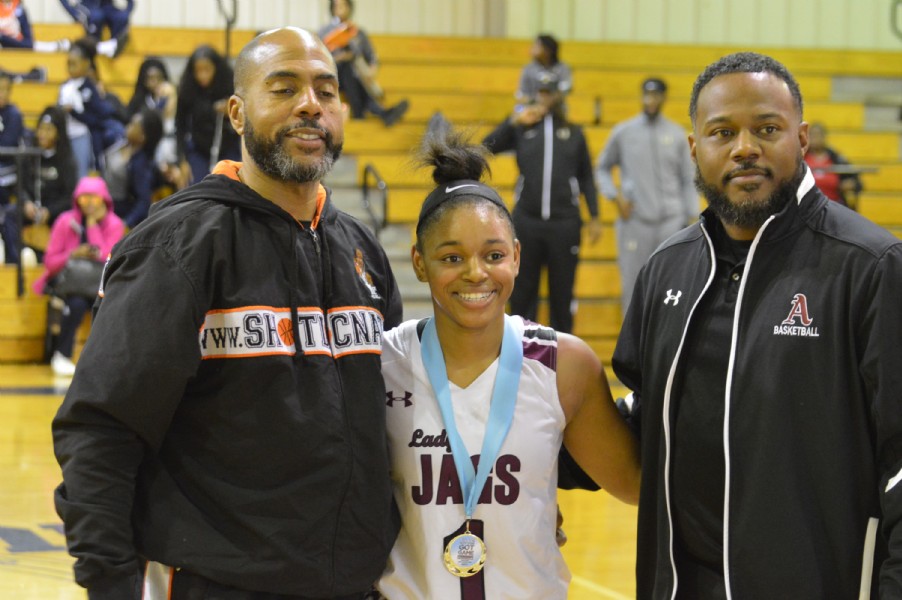 Shania Davis

36 points for Appoquinimink's Shania Davis was a little too much for Douglass to overcome. Freshman Nia Ford led Douglass with 19 points in the loss.

Woodrow Wilson (DC) 26 vs Ceasar Rodney (DE) 55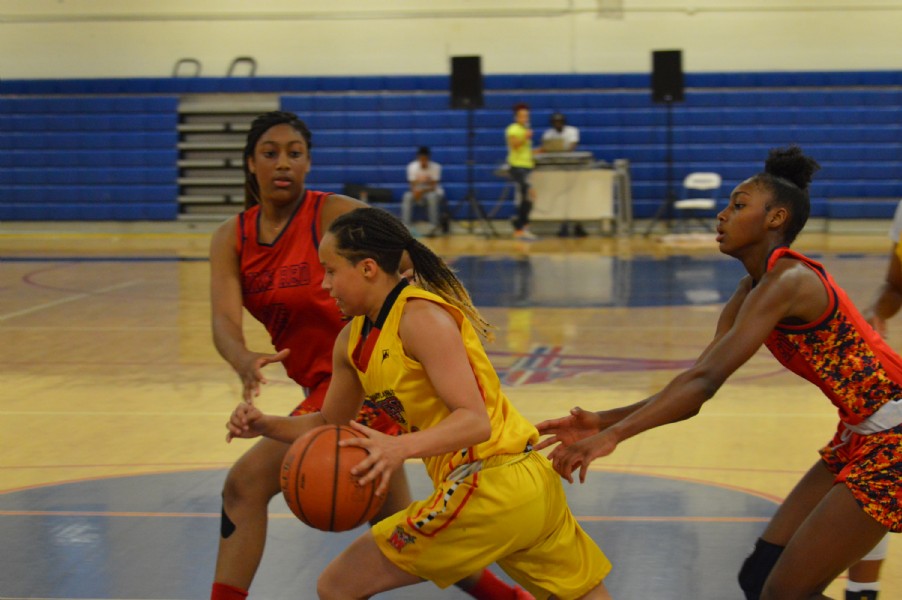 Kylie Kornegay-Lucas
Kylie Kornegay-Lucas's game high 16 points was highlighted by a 12 point third quarter earned her player of the game honors as Ceasar Rodney rolled over Woodrow Wilson. Edmee Brown led Wilson with 10 points in the loss.
Colonial Forge (VA) 34 vs Eleanor Roosevelt (MD) 57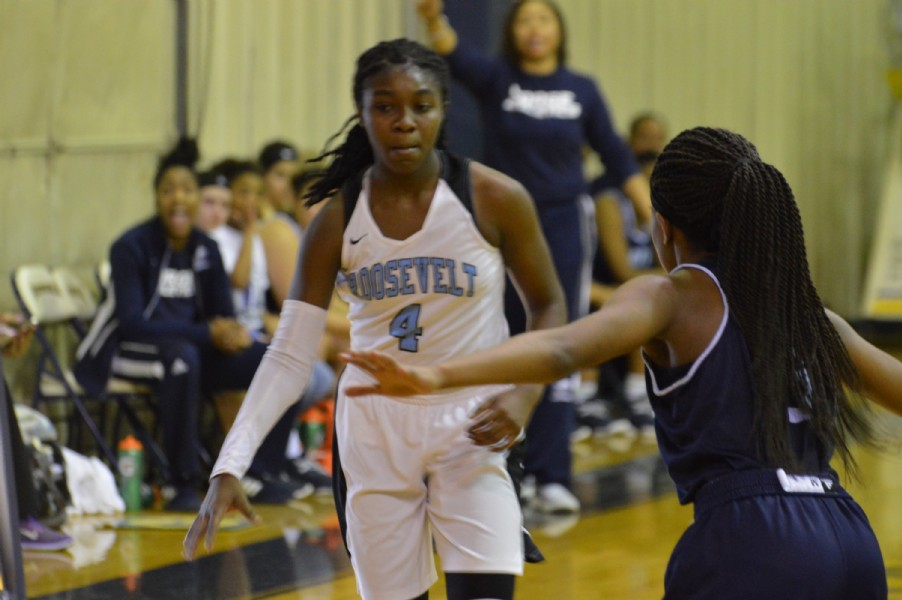 Ashia McCalla
In the only DMV versus DMV battle of the day matching to former state champions of the respective states (Maryland & Virginia), Eleanor Roosevelt dominated the game wire to wire. Ashia McCalla led the way with 22 points while Colonial Forge was led by Jamise Shellington's 18 points in the loss.